Lighting system design is both art and science.
We light for people and situation; for example, good lighting design enables us to relax in one space, and to work in another.
What is important to keep in mind while integrating lighting into the overall architecture and design of a building?
Design Sensibility
Understand the architect's vision. See what kind of end-user experience he or she envisioned. Carry out the analysis to come up with the right solution.
Example: The task of reading a document requires a different lighting approach from the task of working on a computer.  The end-user experience in a Starbucks store is very different from that in a Safeway super market.
Sustainability
Lighting technology has evolved to a point where using the right technology can save a significant amount of energy. This not only cuts down energy cost for the building, but also earns you credit for sustainability (LEED credit or rebates from utility companies for example).
Example: Efficient LED technology can produce the same quality and the required light for accent or task lighting as halogen technology can.
Compliance
Energy code compliance should be built into the design methodology. Too many projects involve compliance testing after the design and implementation are complete. When you think of compliance right from the beginning of the design phase, there are no surprises at the end.
Example: To comply with Title 24 or LEED requirements, designers are only permitted a specific maximum W/ sq ft. Begin your design process to provide adequate task lighting, then complete the accent lighting requirements. The general illumination could be unnecessary because the reflected task+accent light could fill the space with enough general illumination.
Integration and Installation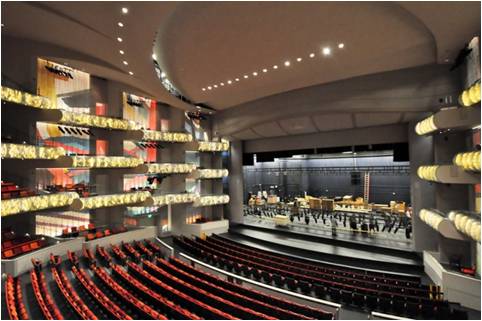 Have complete control over the process, end-to-end. This helps ensure you set up the right accountability. Avoid surprises at the end of the implementation, where the design vision is compromised or performance is not matching with what was designed.
Example: Turn key or Design Build could be a better design approach to alleviate these issues (design + supply).
Use a Lighting Consultant
Get help from someone who understands the design and knows all about the latest technology options available. Being able to identify and source the products is a vital key to smooth completion of the project.